Bel Canto Music Academy Faculty
Sladjana Saric
Piano , Voice and Flute Teacher
Sladjana Saric is the founder and director of Bel Canto Music Academy with both master's and bachelor's degrees in Flute Performance from the Academy of Arts in Novi Sad, Serbia. She is an accomplished opera singer and concert performer in both Europe and the United States, and is currently a member of the Grammy-winning Chicago Symphony Chorus and the Lakeside Singers. Sladjana earned her Master's in Vocal Performance from the Faculty of Music in Belgrade, Serbia, and she earned a specialization degree in Vocal Performance from the Franz Liszt Academy of Music in Budapest, Hungary in the class of opera star Eva Marton.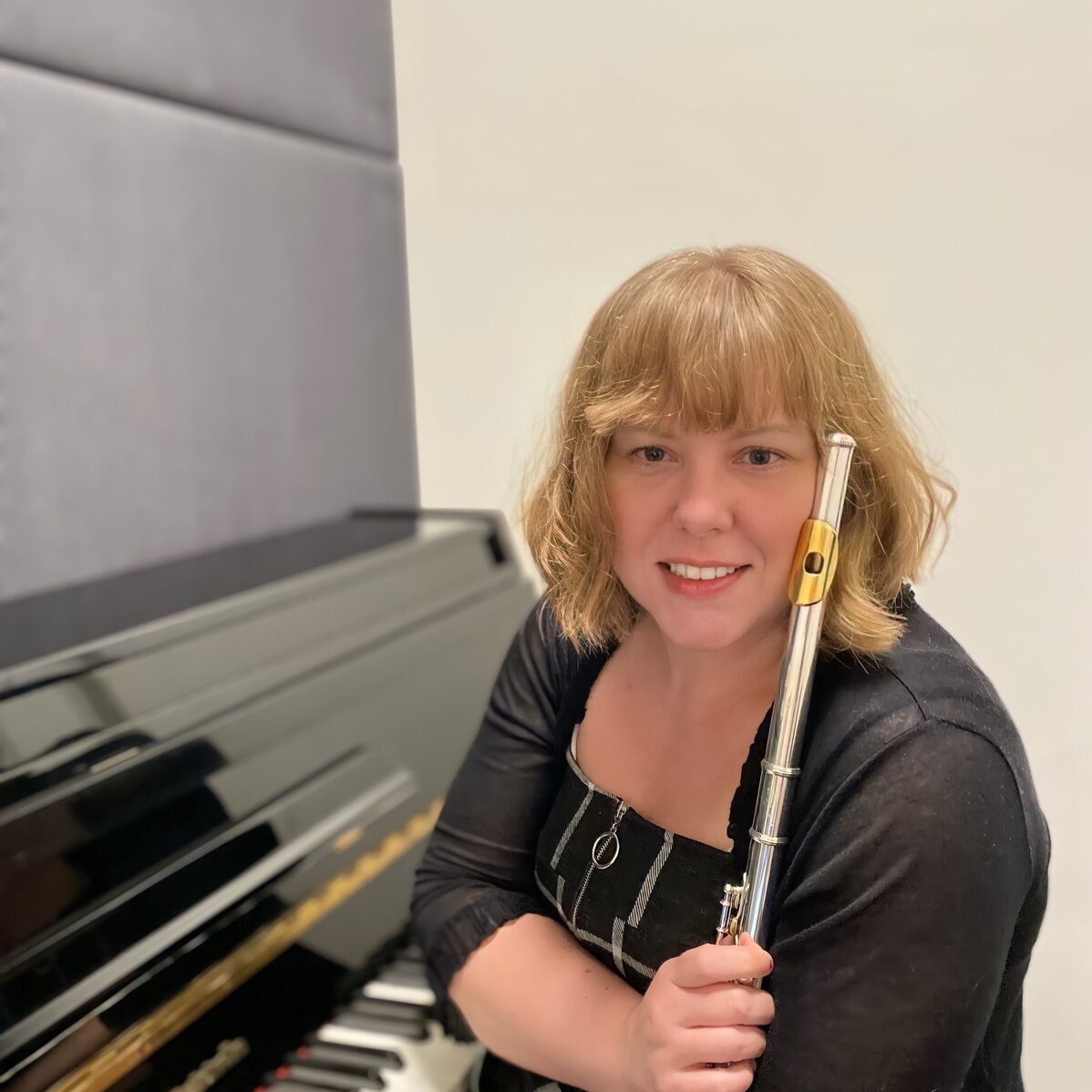 Denise Marguerite Trautmann
Piano, Voice and Flute Teacher
Denise Trautmann is a classically trained pianist, flutist, soprano and composer. She has performed as a soloist throughout Chicago, New York, and Japan. She has played flute with the Salt Creek Sinfonietta, Manhattan Symphonie, and the New York Opera Forum at Lincoln Center. Denise has also performed with the New York Opera Forum, singing roles such as "Papagena" from Die Zauberflöte. Denise's composition, "Mélodique" was performed by 100 flutes at the 100th anniversary of the New York Flute Club, directed by flutist Nicholas Duchamp. She loves to compose for students and encourages students to use their creative imagination to the fullest. Denise also speaks French and Japanese.
Tess Slack
Tess Slack is a classically trained soprano originally from Glen Arbor, MI. A graduate of Interlichen Atrs Academy, Tess completed her Bachelor's degree in Voice Performance at Millikin University, and her Master's degree in Voice Performance from Roosevelt University's Chicago College of Performing Arts. For the past few years, Tess has enjoyed teaching voice and piano in the Chicago area. Her past credits include Philadel in Purcell's King Arthur, Cunegonde in Bernstein's Candide, and Susanna in Mozart's Le Nozze di Figaro.
Andrea Lara
Piano and Saxophone Teacher
I have a bachelors degree in music from Elmhurst College. I plan on continuing my education with a Masters in Musicology. My main instruments are saxophone and piano. I have experience teaching pre-kindergarten and young elementary students. I love the fundamentals of music and helping others express themselves with music.
Alec Feldges
Alec is a passionate and dedicated guitarist, composer, and teacher, who's "depth of musical sensitivity is allied with technical clarity, coupled with warmth and generosity" (Ken Sugita, Violinist French National Orchestra-Lille). A winner of the 2016 MU Emerging Artist Competition, Alec has performed solo concerts all over the world including the U.S., Canada, and Europe. He gave his international debut in 2015 when he was invited to perform and give master-classes as a guest artist at the Zobel Gitarrenschule in Bad Nauheim Germany and his performance at The Benton Club in St. Joseph Missouri was critically acclaimed to be "a highlight of the concert season, [and] a resounding success" (President, Missouri Music Hall of Fame). Alec received his Bachelor in Music from the University of Missouri where he attended as an Evans Scholar and studied under Anthony Glise. He completed his Masters in Guitar Performance from McGill University in Montreal, QC, where he studied with world-renowned guitarist Jerome Ducharme. Additionally, throughout his formal years, Alec has attended and performed in countless master-classes where he took lessons from some of the world's leading guitarists including David Russell, Jason Vieaux, David Leisner, Jorge Morel, and Martha Masters. A dedicated teacher, Alec has accumulated over 10 years of experience both as a school teacher, and a private guitar instructor. Teaching students of all ages and skill levels, Alec is devoted to bringing inspiration to all his students through sharing his knowledge and love of music.
David Gillette
David Gillette is a musician with a lifelong passion for music. He began his musical journey playing the Cornet in High School and later experimented with various instruments including drums, saxophone, guitar, and piano. Although he enjoys playing all instruments, David's true joy is found in playing guitar and performing live. As a teacher, David's philosophy is to combine deliberate practice with playing for pure enjoyment to keep his students engaged and motivated in their musical pursuits. His friendly and approachable demeanor, coupled with his extensive knowledge and expertise, make him an excellent mentor for anyone looking to improve their musical skills.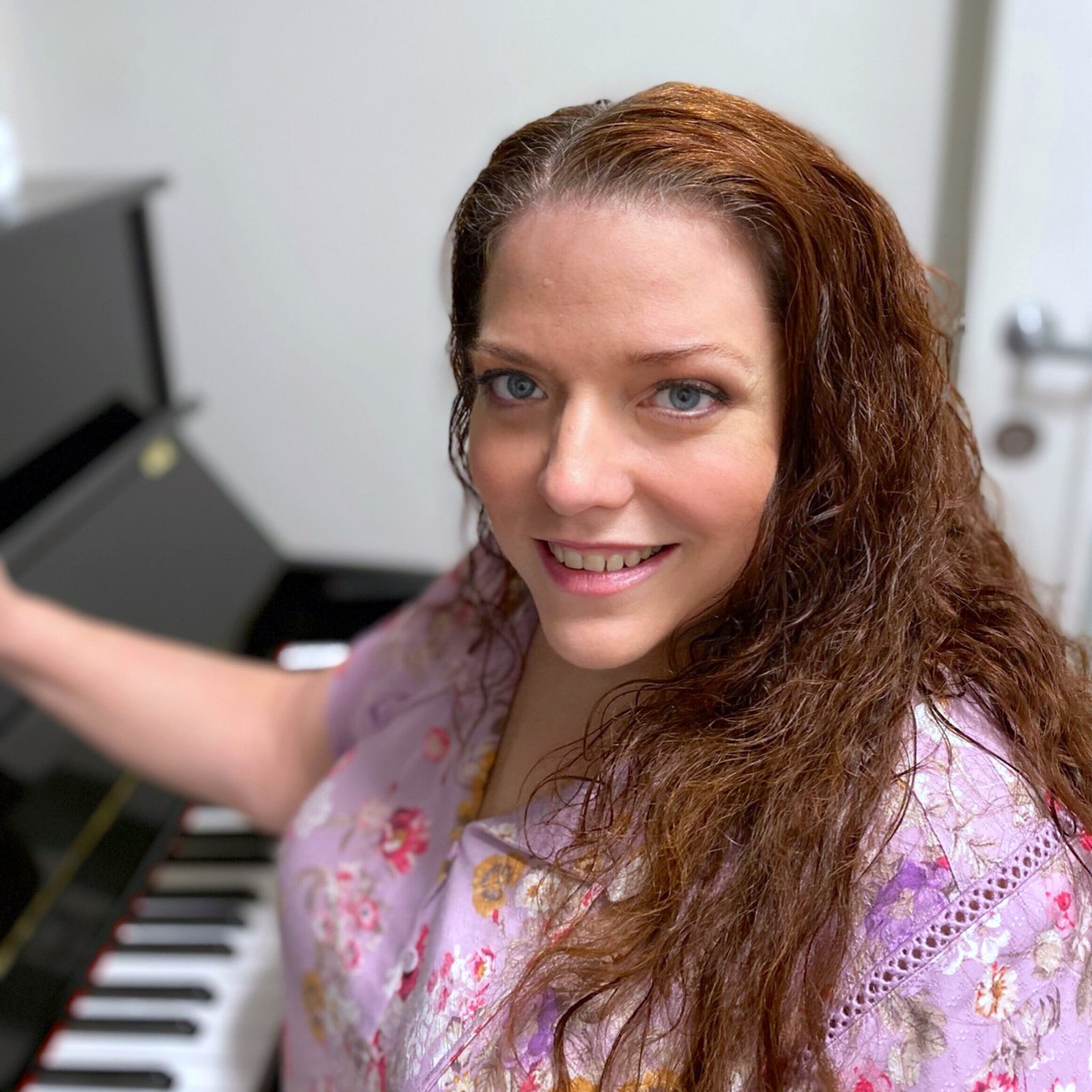 Lois Shive
Lois is a lifelong learner and musician. She started piano lessons and singing at a young age. By 8 th grade, she knew she wanted to be a voice teacher. In college, Lois was a member and soloist in all the school choirs as well as a soloist for the school's orchestra, performing all over the country. She was an adjunct voice teacher her last 2 years of college. For the last 30+ years, Lois has taught voice and piano lessons in the Chicago area and in Augusta GA. She's also worked as a vocal coach and accompanist for several schools in the area. She's sung with numerous groups and choirs, often as a soloist. Lois also worked as a music minister/worship leader in her area churches as well as directing children's and adult choirs. Lois has been the soprano soloist for Chicago Bach Chamber Chorale as well as singing and soloing with Acappellago in the Western Suburbs. She also sings with Moraine Valley Community Choir and Moraine Valley Chamber Chorale. Lois enjoys sharing her love of music with her students and help them explore their instrument/voice. Until recently, she studied Alexander Technique and continues to use what she's learned to help her students find ease in their music.
Nicolas Muñoz
Nicolas Muñoz is a multi-instrumentalist from Chile who is based in Chicago, IL. He has performed professionally since the age of 16, and since then he has toured across the United States. Nico is a long-time fixture of Alma Andina, a band that fuses traditional and native Latin American instruments with world rhythms and electronic sounds. Nico has made his career on his ability to play a wide range of instruments, including world percussion, drum kit, charango, pan flutes, guitar, and more. Not only does he play them solo -- he can play them all at the same time, a talent he features in his solo project "Nico's One Man Band." Nico began his journey with Chile Sin Fronteras, and now in his 30s, he has graced the stage freelancing with several groups back in MN (his home state). In addition to his core projects, Nico has been hired to compose and play for multiple live radio dramas, and he regularly tours, performs, and leads workshops with choral ensemble Border CrosSing among others.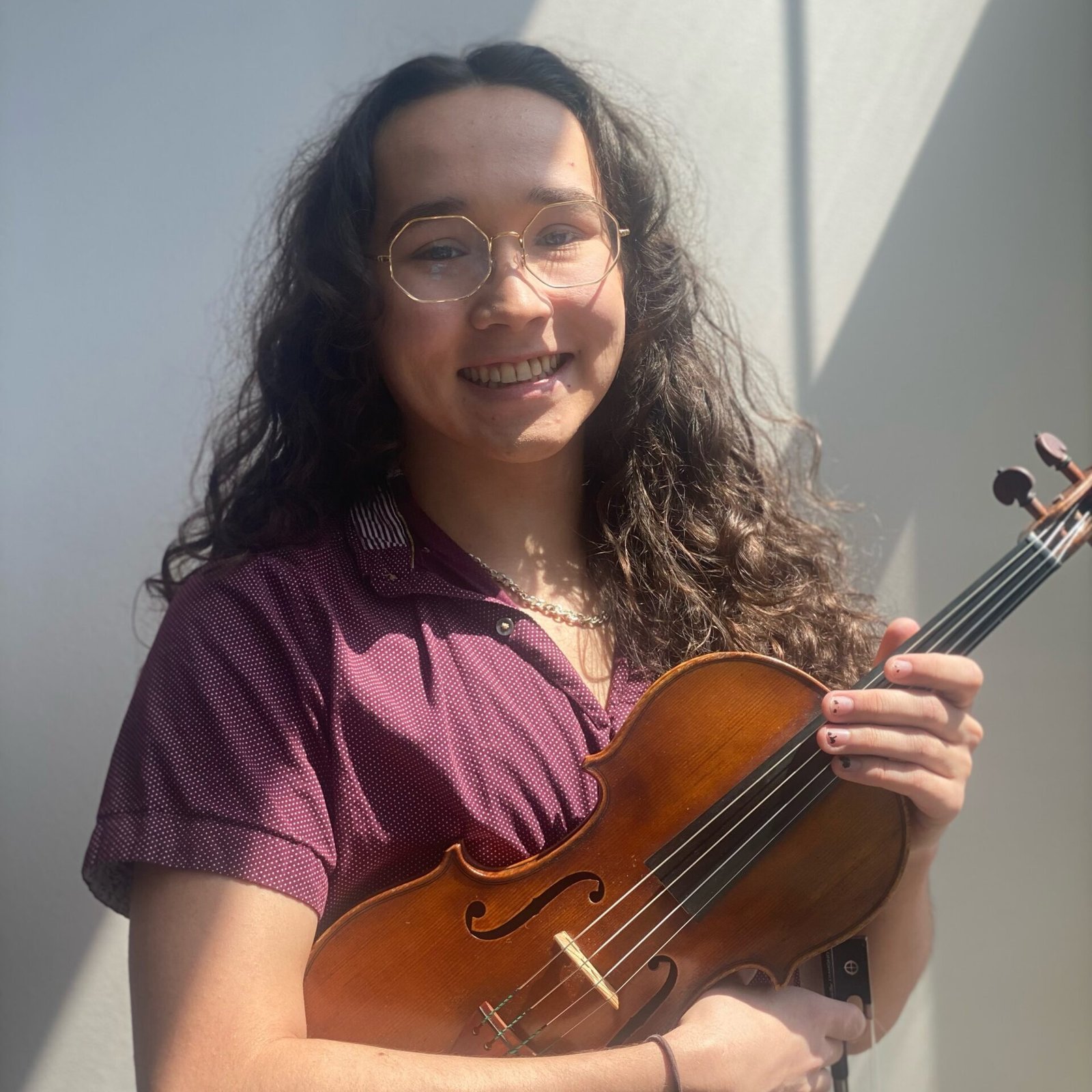 Eddie Binosi
Eddie Binosi is a musician and educator originally from Quincy, IL. He is a graduate of Interlochen Arts Academy, where he honed his skills as a violinist. Eddie went on to study violin performance and music education at the University of Iowa during his freshman year before beginning his teaching career. Eddie is an accomplished performer and has achieved many accolades throughout his musical career. He performed the first movement of Kabalevsky's violin concerto with the Quincy Symphony Orchestra during his junior year of high school after winning the local young arts competition. He has also performed in numerous concerts and recitals, including solo performances with various orchestras. Currently, Eddie teaches violin and piano at Bel Canto Music Academy in Burr Ridge, IL. He is passionate about helping his students develop their musical abilities and find their own unique voice in music. In addition to his teaching and performing career, Eddie enjoys exploring the city of Chicago, trying new restaurants, hiking, reading, and spending time with friends and family. Overall, Eddie is a talented musician and educator who is dedicated to sharing his love of music with others. His achievements and passion for his craft are a testament to his hard work and talent.