Bel Canto Music Academy Faculty
Sladjana Saric
Piano , Voice and Flute Teacher
Sladjana Saric is the founder and director of Bel Canto Music Academy with both master's and bachelor's degrees in Flute Performance from the Academy of Arts in Novi Sad, Serbia. She is an accomplished opera singer and concert performer in both Europe and the United States, and is currently a member of the Grammy-winning Chicago Symphony Chorus and the Lakeside Singers. Sladjana earned her Master's in Vocal Performance from the Faculty of Music in Belgrade, Serbia, and she earned a specialization degree in Vocal Performance from the Franz Liszt Academy of Music in Budapest, Hungary in the class of opera star Eva Marton.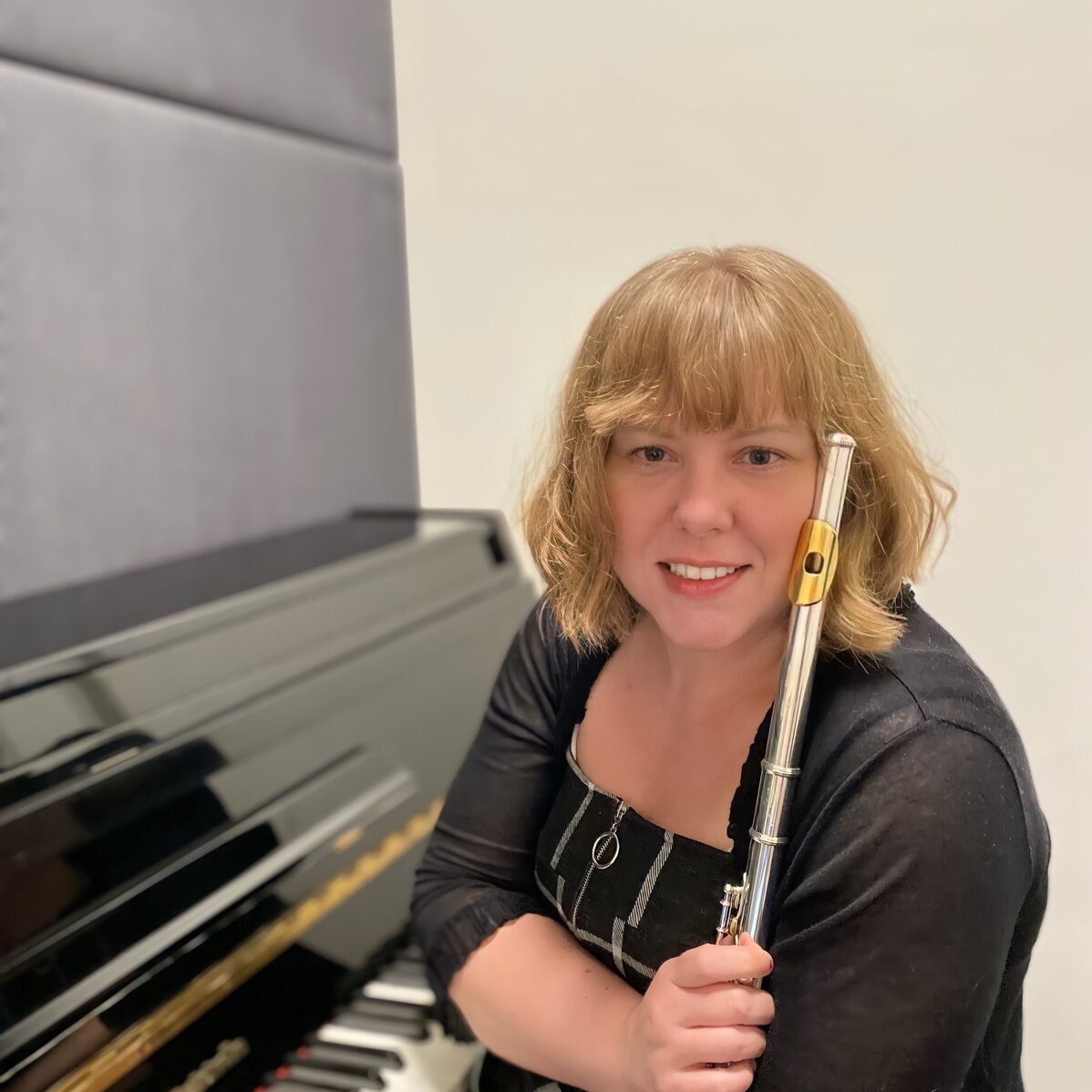 Denise Marguerite Trautmann
Piano, Voice and Flute Teacher
Denise Trautmann is a classically trained pianist, flutist, soprano and composer. She has performed as a soloist throughout Chicago, New York, and Japan. She has played flute with the Salt Creek Sinfonietta, Manhattan Symphonie, and the New York Opera Forum at Lincoln Center. Denise has also performed with the New York Opera Forum, singing roles such as "Papagena" from Die Zauberflöte. Denise's composition, "Mélodique" was performed by 100 flutes at the 100th anniversary of the New York Flute Club, directed by flutist Nicholas Duchamp. She loves to compose for students and encourages students to use their creative imagination to the fullest. Denise also speaks French and Japanese.
Erica Moll
Erica is a classically-trained soprano with a BM in Music Education from Saint Xavier University. She has performed numerous roles in both her undergraduate and graduate studies, as well as outside of her schooling. These performances include her solo recital, operas, musicals, masses, chamber music, jazz showcases, rock band competitions, vocal competitions, and local events. Some notable local venues and performances include Lewis University's Phillip Lynch Theater in 2018, Northwestern University's Vocal Career Seminar in 2019, and the Jazz Education Network in New Orleans in 2020. Currently attending Roosevelt University in the Vocal Performance program, Erica is working towards her solo graduate recital, as well as two concentrations: Arts Administration and Musicology. She studies under Elizabeth Byrne, an accomplished soprano and instructor from the UK, as well as Dr. Laurann Gilley, a conductor, vocal coach, and chamber musician. Alongside her classical performance, Erica is the lead singer of the alternative rock band, Raven. Her favorite music genres include metal, alternative rock, punk rock, rock and roll, and classical.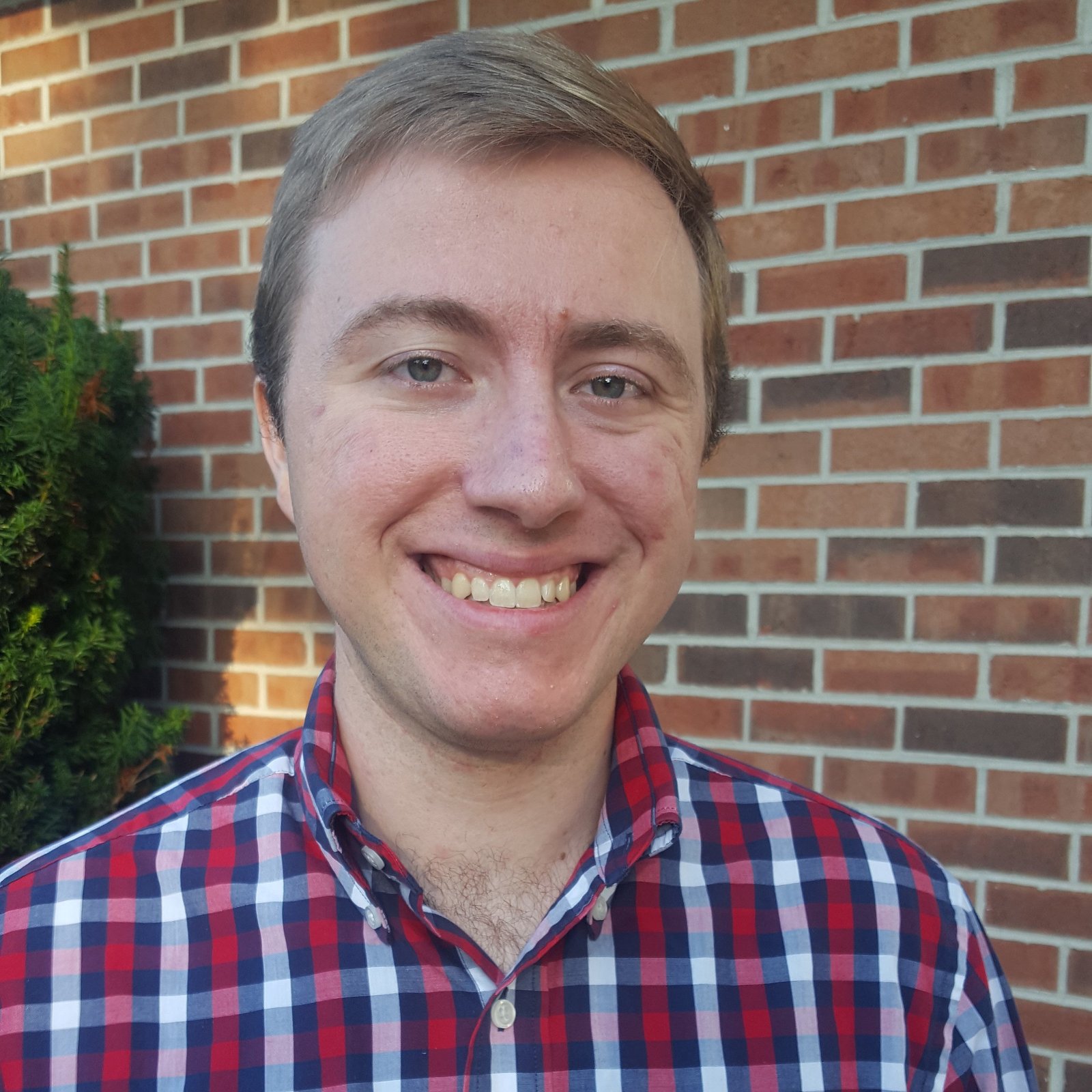 Nicholas Sanders
Nicholas Sanders first began taking piano lessons at the age of five and has ever since had a lifelong passion for music. Nic's youth saw him explore various different forms of music, from classical to musicals, as well as an array of different instruments. At the age of 18, Nic began his studies at Millikin University where he majored in Commercial Music and would go on to graduate Summa Cum Laude with his Bachelor's in Music degree. While pursuing his undergraduate degree, Nic found himself has a lead soloist in the top jazz band as well performing with a multitude of different ensembles including student lead commercial albums to being a keyboardist in the school's musicals. Nic has also received his Masters in Music degree from Southern Illinois University where he studied Music Theory and Composition. As a composer, Nic writes a for a wide variety ensembles and styles including solo piano works, choral music, as well as a one-act musical and more. At SIU, Nic was an instructor and graduate assistant of various classes, including teaching class piano and music theory. He was also an accompanist for a large number lessons and classes at the School of Music Nic's goals for teaching mirror his own experiences as a pianist. He strives to open his students to a wide variety of musical styles and techniques which he believes help cultivate a lifelong passion for music. Whether it be classical, jazz, or pop, Nic hopes to find the right styles for each student so that they can have the personalized learning experience they deserve.
Andrea Lara
Piano and Saxophone Teacher
I have a bachelors degree in music from Elmhurst College. I plan on continuing my education with a Masters in Musicology. My main instruments are saxophone and piano. I have experience teaching pre-kindergarten and young elementary students. I love the fundamentals of music and helping others express themselves with music.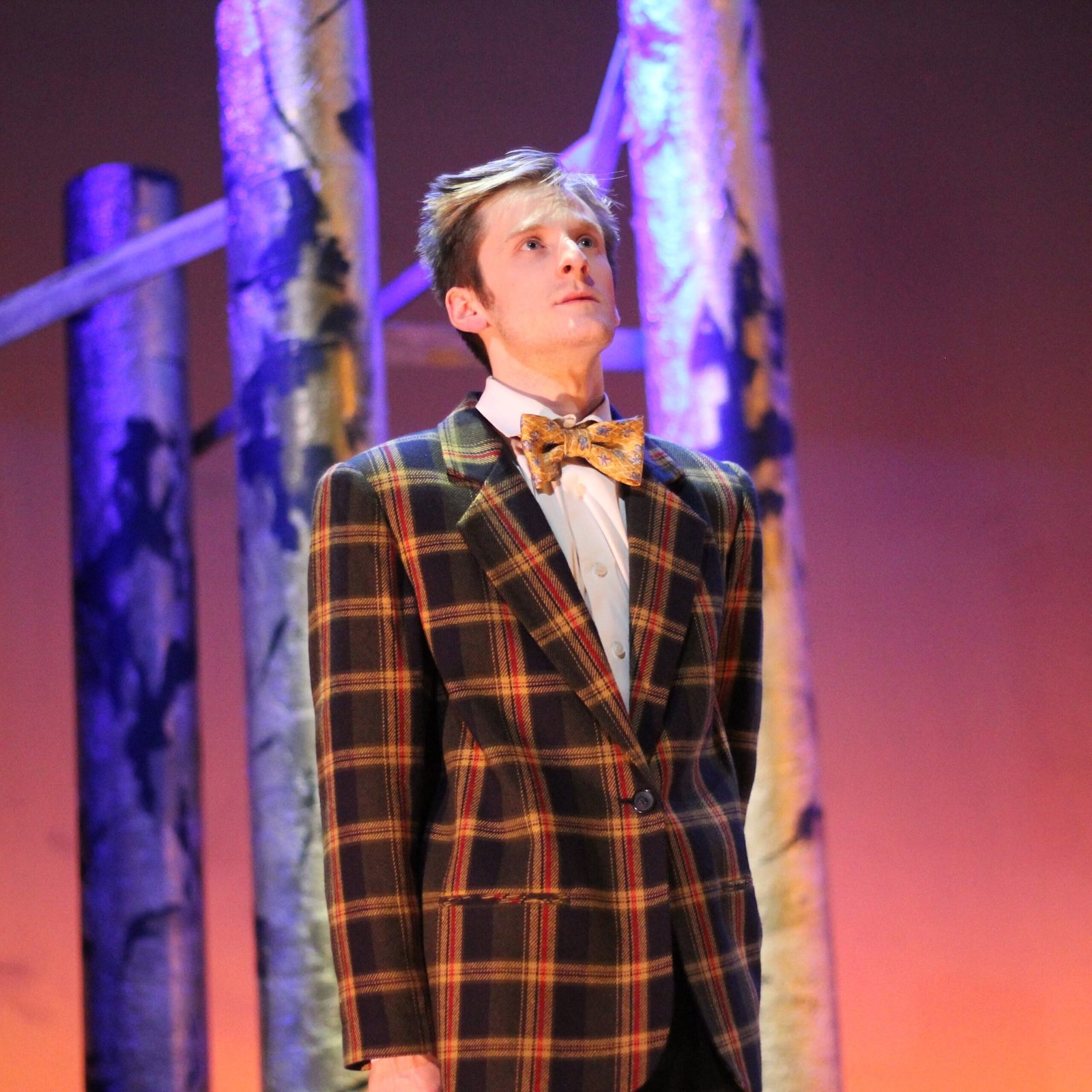 Michael Coduto
Michael Coduto is an active and energetic tenor performing throughout the United States. He has pursued degrees in voice at both the Chicago College of Performing Arts and the University of Colorado at Boulder while singing for choirs such as the Boulder Bach Festival and Chicago's Grant Park Chorus. He has been the winner of several prestigious competitions, including the Chicago NATS Competition. Michael likes to participate in church activities and volunteer for events during his free time while performing at various parishes throughout Chicagoland. He is extremely excited to bring a wide range of styles and expertise to the Bel Canto Music Academy!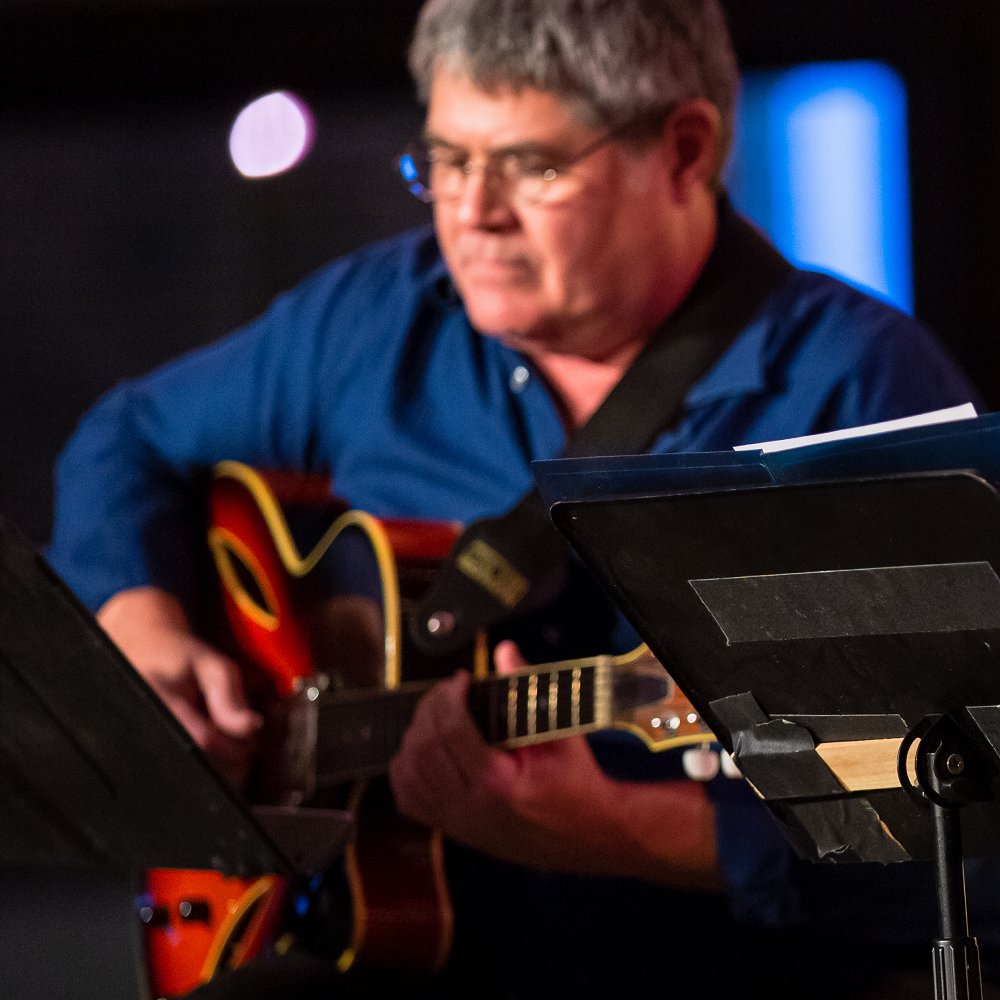 Dr. Timothy W. Burns
Dr. Burns has studied, played, taught music theory and history, ensembles and guitar of all styles for 30 years in both private studio and college level. He developed and initiated the guitar curriculum at Moraine Valley Community College and Visible Music College-Lansing, IL. He is currently on the faculty at Triton College, teaching music classes and directing the Jazz Ensemble Big Band. He has been an adjunct at four different colleges over 25 years. Each one presenting a unique and rewarding challenge. Teaching music performance, composition, theory, aural skills, ear training and history has been a passion for Dr. Burns. Since the mid 1980's he has studied music theory and music history extensively. He has a deep interest in European classical music, American music ie; Jazz, Blues, Country and Rock as well as many types of world music. Dr. Burns recently developed a History of African American Music class at Triton College. His undergraduate, masters and doctoral degrees have revolved around Jazz history, theory, arranging, composition and performance. Dr. Burns has taught at the k-8, high school and college level. He has played in and directed Choral and Jazz Ensembles both large and small at; The American Conservatory of Music, Moraine Valley College, Triton College, DePaul University and University of IL Champaign. He also performed and recorded regularly as guitarist with the Brass Tracks Jazz Orchestra for 8 years. He approaches the teaching of music theory, aural skills and Jazz composition as a chance to both inform students and hopefully light a spark of curiosity in them to explore all musics and the artists who created them. He studied big band composition with Chip McNeil and Jim Pugh at the University of Illinois. Dr. Burns has also had a vibrant performance career. He has performed in, composed for and led professional musical ensembles of many genres including; Jazz, Classical, Broadway, Blues, Latin, Country, Rock, and R&B. He currently leads three ensembles; Acoustic Flight, The Blues Express and S'Bout Time Jazz Quartet. He has performed in pit orchestras for multiple Broadway musicals. He has been a full time guitarist and music teacher for 30 years and has toured the U.S., Canada, Mexico, Germany and Austria.
Alec Feldges
Alec is a passionate and dedicated guitarist, composer, and teacher, who's "depth of musical sensitivity is allied with technical clarity, coupled with warmth and generosity" (Ken Sugita, Violinist French National Orchestra-Lille). A winner of the 2016 MU Emerging Artist Competition, Alec has performed solo concerts all over the world including the U.S., Canada, and Europe. He gave his international debut in 2015 when he was invited to perform and give master-classes as a guest artist at the Zobel Gitarrenschule in Bad Nauheim Germany and his performance at The Benton Club in St. Joseph Missouri was critically acclaimed to be "a highlight of the concert season, [and] a resounding success" (President, Missouri Music Hall of Fame). Alec received his Bachelor in Music from the University of Missouri where he attended as an Evans Scholar and studied under Anthony Glise. He completed his Masters in Guitar Performance from McGill University in Montreal, QC, where he studied with world-renowned guitarist Jerome Ducharme. Additionally, throughout his formal years, Alec has attended and performed in countless master-classes where he took lessons from some of the world's leading guitarists including David Russell, Jason Vieaux, David Leisner, Jorge Morel, and Martha Masters. A dedicated teacher, Alec has accumulated over 10 years of experience both as a school teacher, and a private guitar instructor. Teaching students of all ages and skill levels, Alec is devoted to bringing inspiration to all his students through sharing his knowledge and love of music.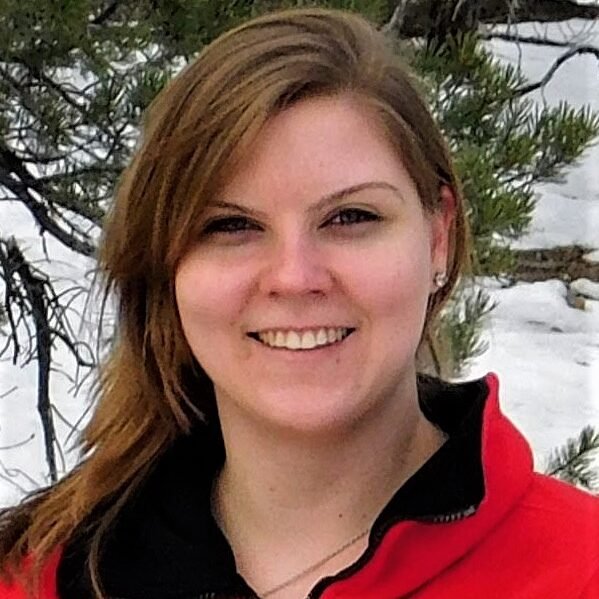 Kate Ochwat
Piano, Clarinet, Violin, Viola, Cello and Saxophone Teacher
Kate has a bachelor's degree in Music from Elmhurst University. There she pursued her education in music by learning various instruments including piano, clarinet, violin, viola, and cello. Her primary instrument is alto saxophone but has experience in quartet playing tenor and baritone saxophone. She is planning on furthering her music career by earning a master's in music therapy. Kate strives to ensure that lessons have a fun environment for every individual to learn and grow as a young musician.
Luis Arias
Luis is an Elmhurst College graduate with a bachelor's degree in Jazz Studies. He started his music career in fifth grade when he joined the school band on trumpet. His passion for music was instilled in him by his father who is a classically trained mariachi singer from Mexico. By the age of 13, he started to teach himself the drumset and started playing drumset in the jazz band at school and formed a band with his three brothers. Now, Luis tours and performs with his band, as well as teaches private drumset and trumpet lessons. Luis aims to share his passion with as many young musicians as possible while passing along the profound knowledge of all of his past instructors.