PIANO LESSONS IN BURR RIDGE
Among the earliest stringed instruments with a keyboard in Europe was the dulcimer, a closed, shallow box over which stretched wires were struck with two wooden hammers. The dulcimer led to the development of the clavichord, which also appeared in the 14th century. These were followed by the spinet, virginal, clavecin, gravicembalo, and finally, the harpsichord in the 15th century.
The harpsichord, however, was limited to one, unvarying volume. The artistic desire for more controlled expression led directly to the invention of the piano, on which the artist could alter the loudness and tone with the force of one's fingers.
The earliest piano, or pianoforte as it was called at the time, was invented by expert harpsichord maker Bartolomeo Cristofori (1655–1731) of Padua about 1698-1700. (Historians are not in total agreement as to the exact date.) Cristofori was able to solve the fundamental mechanical problem of piano design: the hammer must strike the key but not remain in contact with it. This way volume could be controlled and the same note could be hit multiple times in succession. Cristofori's new instrument was known as the pianoforte because it allowed players to produce notes at different dynamic levels by controlling the inertia with which the hammers hit the strings.
During the late 18th century, piano-making flourished in the Viennese school which included the likes of Johann Andreas Stein and the Viennese makers Nannette Streicher and Anton Walter. Viennese-style pianos featured wood frames, two strings per note, and leather-covered hammers. Some of these pianos came with black natural keys and white accidental keys, the opposite of modern day pianos and keyboards. Wolfgang Amadeus Mozart composed his concertos and sonatas for such instruments.
The piano is at the center of Western musical history in every style of music, from classical to jazz and rock/pop. Well-known pianists in the 20th and 21st century include Ling Ling, Yuja Wang, Elton John, Billy Joel, Art Tatum, Ray Charles, Mary Lou Williams, and Marian McPartland.
Sladjana Saric
Sladjana Saric is the founder and director of Bel Canto Music Academy with both master's and bachelor's degrees in Flute Performance from the Academy of Arts in Novi Sad, Serbia. She is an accomplished opera singer and concert performer in both Europe and the United States, and is currently a member of the Grammy-winning Chicago Symphony Chorus and the Lakeside Singers. Sladjana earned her Master's in Vocal Performance from the Faculty of Music in Belgrade, Serbia, and she earned a specialization degree in Vocal Performance from the Franz Liszt Academy of Music in Budapest, Hungary in the class of opera star Eva Marton.
Tess Slack
Tess Slack is a classically trained soprano originally from Glen Arbor, MI. A graduate of Interlichen Atrs Academy, Tess completed her Bachelor's degree in Voice Performance at Millikin University, and her Master's degree in Voice Performance from Roosevelt University's Chicago College of Performing Arts. For the past few years, Tess has enjoyed teaching voice and piano in the Chicago area. Her past credits include Philadel in Purcell's King Arthur, Cunegonde in Bernstein's Candide, and Susanna in Mozart's Le Nozze di Figaro.
Andrea Lara
I have a bachelors degree in music from Elmhurst College. I plan on continuing my education with a Masters in Musicology. My main instruments are saxophone and piano. I have experience teaching pre-kindergarten and young elementary students. I love the fundamentals of music and helping others express themselves with music.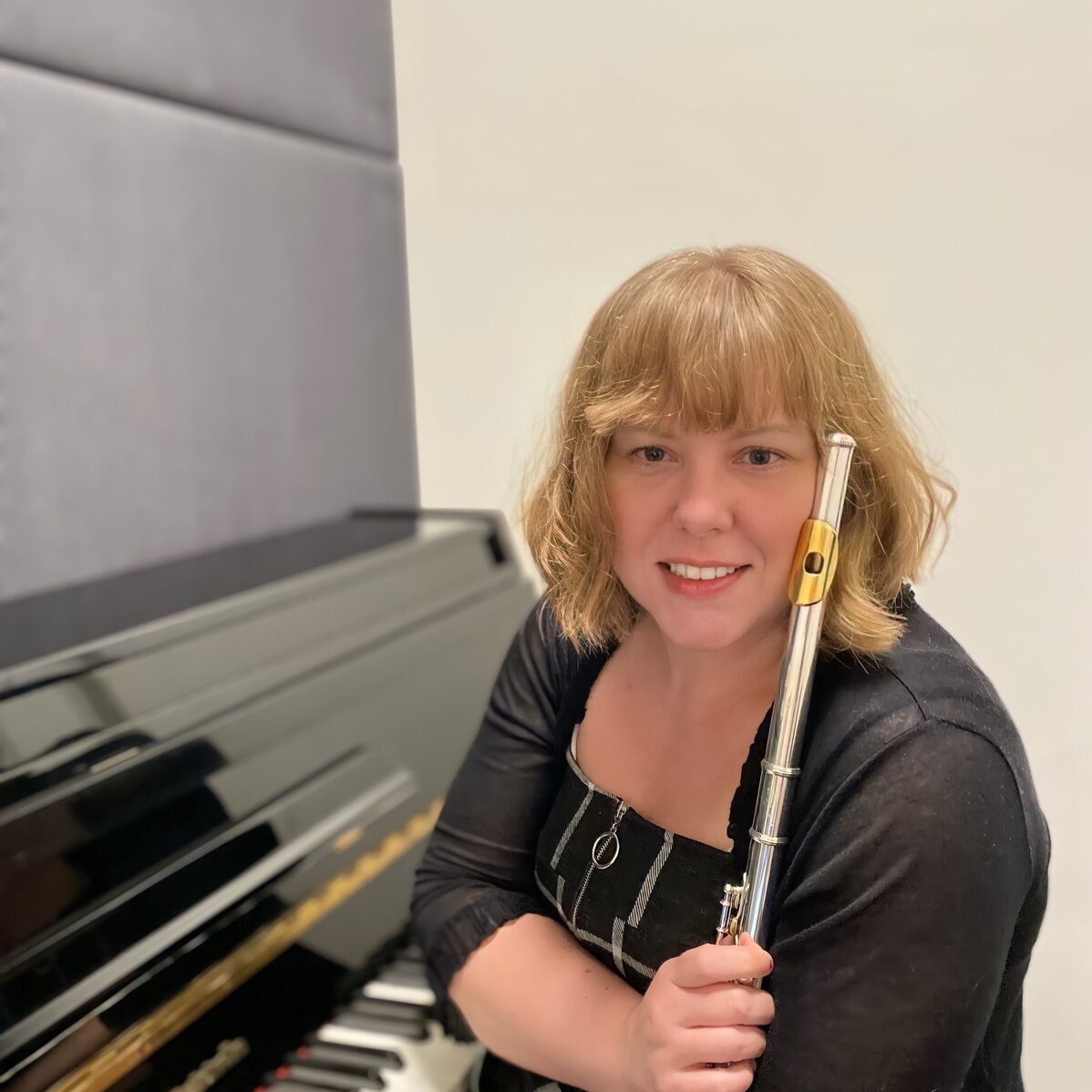 Denise Marguerite Trautmann
Denise Trautmann is a classically trained pianist, flutist, soprano and composer. She has performed as a soloist throughout Chicago, New York, and Japan. She has played flute with the Salt Creek Sinfonietta, Manhattan Symphonie, and the New York Opera Forum at Lincoln Center. Denise has also performed with the New York Opera Forum, singing roles such as "Papagena" from Die Zauberflöte. Denise's composition, "Mélodique" was performed by 100 flutes at the 100th anniversary of the New York Flute Club, directed by flutist Nicholas Duchamp. She loves to compose for students and encourages students to use their creative imagination to the fullest. Denise also speaks French and Japanese.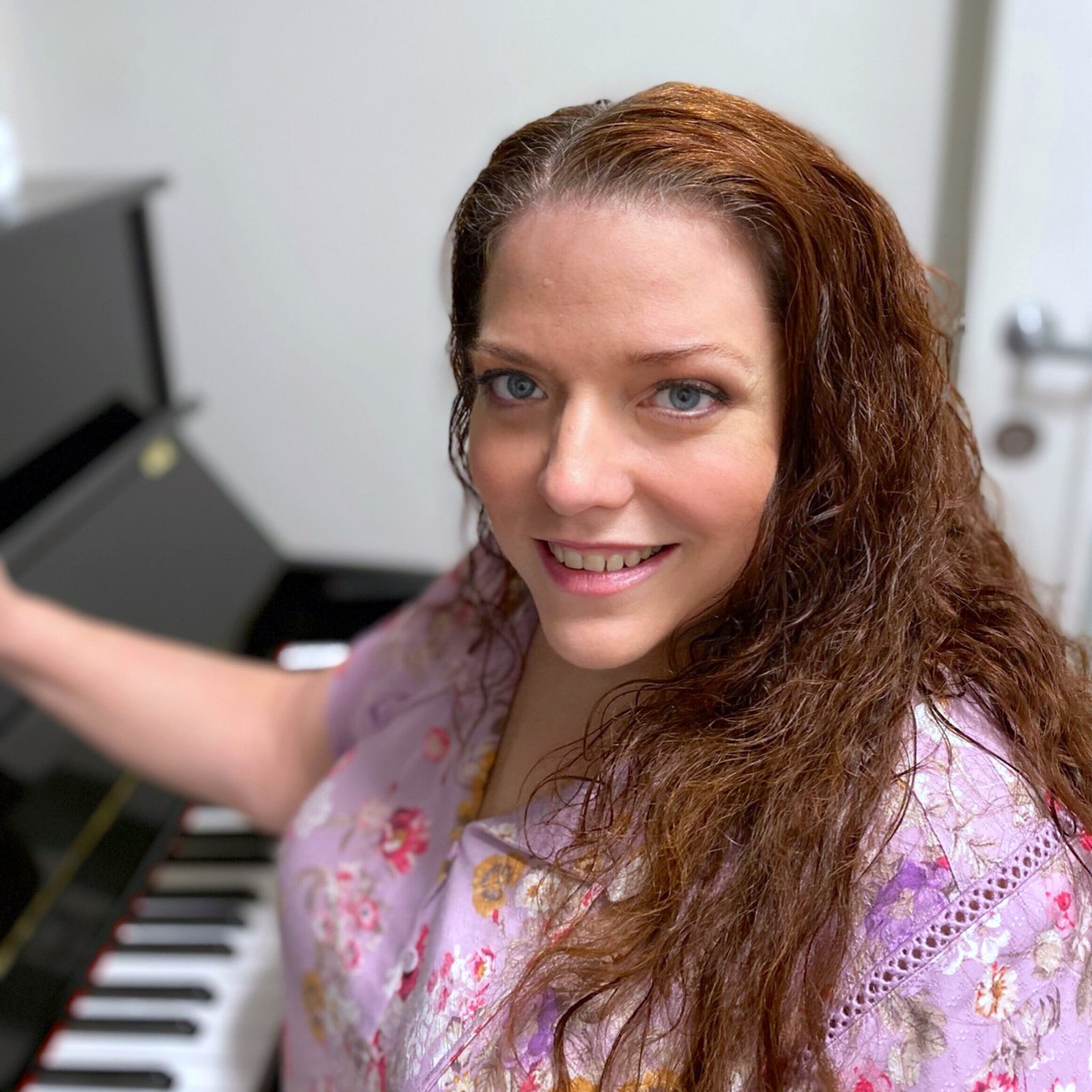 Lois Shive
Lois is a lifelong learner and musician. She started piano lessons and singing at a young age. By 8 th grade, she knew she wanted to be a voice teacher. In college, Lois was a member and soloist in all the school choirs as well as a soloist for the school's orchestra, performing all over the country. She was an adjunct voice teacher her last 2 years of college. For the last 30+ years, Lois has taught voice and piano lessons in the Chicago area and in Augusta GA. She's also worked as a vocal coach and accompanist for several schools in the area. She's sung with numerous groups and choirs, often as a soloist. Lois also worked as a music minister/worship leader in her area churches as well as directing children's and adult choirs. Lois has been the soprano soloist for Chicago Bach Chamber Chorale as well as singing and soloing with Acappellago in the Western Suburbs. She also sings with Moraine Valley Community Choir and Moraine Valley Chamber Chorale. Lois enjoys sharing her love of music with her students and help them explore their instrument/voice. Until recently, she studied Alexander Technique and continues to use what she's learned to help her students find ease in their music.
Milica Nikcević
Milica Nikcević, born on October 12, 2002, in Niksic, Montenegro, began her musical journey in her hometown. She is currently a student at the prestigious "Roosevelt University - Chicago College of Performing Arts," completing her degree in "Classical Performance," with a major in Piano, under the guidance of Grammy Award Nominee Professor Adam Neiman. Milica commenced her piano studies at the age of seven at a music school in Niksic, mentored by Professor Marijetka Nikcevic. Recognized as one of the most talented students in the school, Milica, at the request of the school director and the Ministry of Education, skipped ninth grade and enrolled in music high school. After completing her first year of high school in Niksic, she continued her education at the "Music School Tivat," under the mentorship of the eminent Professor Lidija Molchanov. Following high school, Milica's musical journey persisted at the University in Novi Sad, Serbia, where she had the opportunity to study under the mentorship of Mr. Dr. Biljana Gorunovic. Throughout her education, she performed in numerous concerts and represented her school successfully at 25 national and international piano competitions, including events in Rome, Milan, Barletta, Belgrade, Novi Sad, Nis, Split, Becej, Herceg Novi, Podgorica, Tivat, and more. Milica consistently achieved one of the top three prizes at all competitions, securing a significant number of first-place awards. Notable among her achievements are a special award (100 points) at the Music Competition of Montenegro, first place at the II International Piano Competition in Tivat, absolute second place in the "Young Academy Award" International Piano Competition in Rome, absolute second place in the "Citta di Barletta" International Piano Competition in Barletta, Italy, third place in the International Piano Competition in Milan, Italy, two first-place awards at the International Piano Competition in Novi Sad, five first-place awards at the Music Competition in Montenegro, and first place in the "Fantast" International Piano Competition. In addition to her solo performances and competitions, Milica actively participated as a member of various chamber ensembles and as an orchestra member. She further enriched her musical knowledge and techniques by participating in numerous seminars with renowned pedagogues and pianists from around the world, including Wolfgang Manz (Germany), Bernhard Endres (Germany), Horst Leichtfried (Austria), Maciej Zagorski (Poland), Jurij Kot (Ukraine), Boris Kraljevic (Singapore), Aleksandar Serdar (Serbia), Bojan Martinovic (Montenegro), Vladimir Bockarjov (Russia), Tatjana Prelevic (Serbia), and Vladana Kovac (Montenegro).
Call us at 312-838-7087
Write us at info@belcantomusicacademy.com