Viola Lessons IN BURR RIDGE
Before the start of the 16th Century, the term "viola" was already in use to describe string instruments that bore similar characteristics of the violin family: the viola da braccio, which was played on the arms, had low ribs, four strings across a curved bridge and a round back; and the viola da gamba, which was played at the legs, had high ribs, five to seven strings across a flatter bridge and a flat back. The first actual visual evidence that we have of the viola is one that is painted into a famous fresco in the Santuario di Saronno's dome near Milan, along with a number of period instruments that fit the criteria for the violin family.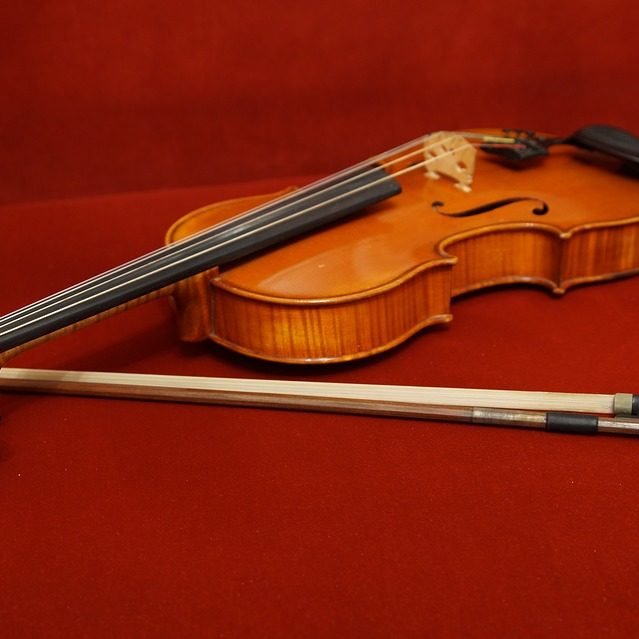 In 1597, a Venetian composer, Giovanni Gabrieli, wrote Sonata pian'e forte, a chamber piece wherein one part was specifically assigned to the viola. During the 16th and 17th centuries, the viola was mainly used in the orchestra and the opera. In the later period of the 17th Century came another form of composition – the Concerto Grosso. It was a form of Baroque concerto that consisted of a small group of solo instruments (called "concertino") and a string orchestra (called "ripieno") which included the viola. Famous Concerto Grossi composers included Vivaldi and Corelli.
The first known viola sonatas published in England in 1770 were written by William Flackton, a bookseller, publisher, organist and violist. Mozart wrote an entire Sinfonia Concertante for Violin and Viola in 1775. Joseph Schubert, another violist, penned a Viola Concerto in E-flat Major, which debuted in Dresden around 1800.
The viola is generally considered to have reached something close to its modern form in the 1600s and early 1700s, but experimentation continued into the 20th century. In the 1930s luthier Arthur Richardson and player Lionel Tertis set out to consolidate all the best parts of their favorite viola designs into an instrument that was ideal in every way, including a full tone and a smaller size. The Tertis viola is still highly respected today.
The viola is primarily an orchestral and chamber music instrument, but it is also heard in jazz, folk, rock and pop music as well.
Famous classical viola players include Lionel Tertis, Paul Hindemith, Walter Trampler, Theophile Laforge, Vadim Borisovsky, Maurice Vieux, Lillian Fuchs, William Primrose, Frederick Riddle and Ernst Wallfisch. Well known jazz viola players include Leroy Jenkins, Mat Maneri and Will Taylor.
Rock/pop bands that have used the viola include The Who, The Cure, The Beatles, Van Morrison, and the 10,000 Maniacs. Folk musicians Mary Ramsey, Helen Bell, and Nancy Kerr have used the viola in their work.
Call us at 312-838-7087
Write us at info@belcantomusicacademy.com