Saxophone Lessons IN BURR RIDGE
Although most saxophones are made of brass, it is a member of the woodwind family because the sound is produced by an oscillating reed. The instrument was invented by Belgian instrument maker Adolphe Sax, who patented it in 1846. Saxophones have been produced in a variety of series distinguished by transpositions within instrument sets and tuning standards. The modern saxophones consist of instruments in the B-flat through E-flat series, with the widest use of the soprano, alto, tenor, and baritone saxophones. The soprano saxophone consists of a straight conical tube with a flared bell, contrasting with the lower-pitched alto, tenor and baritone saxophones which have the familiar curved shape in the throat of the bell directing it forward. Because all saxophones use the same key arrangement and fingering to produce a given notated pitch, it is not difficult for a competent player to switch among the various sizes when the music has been suitably transposed.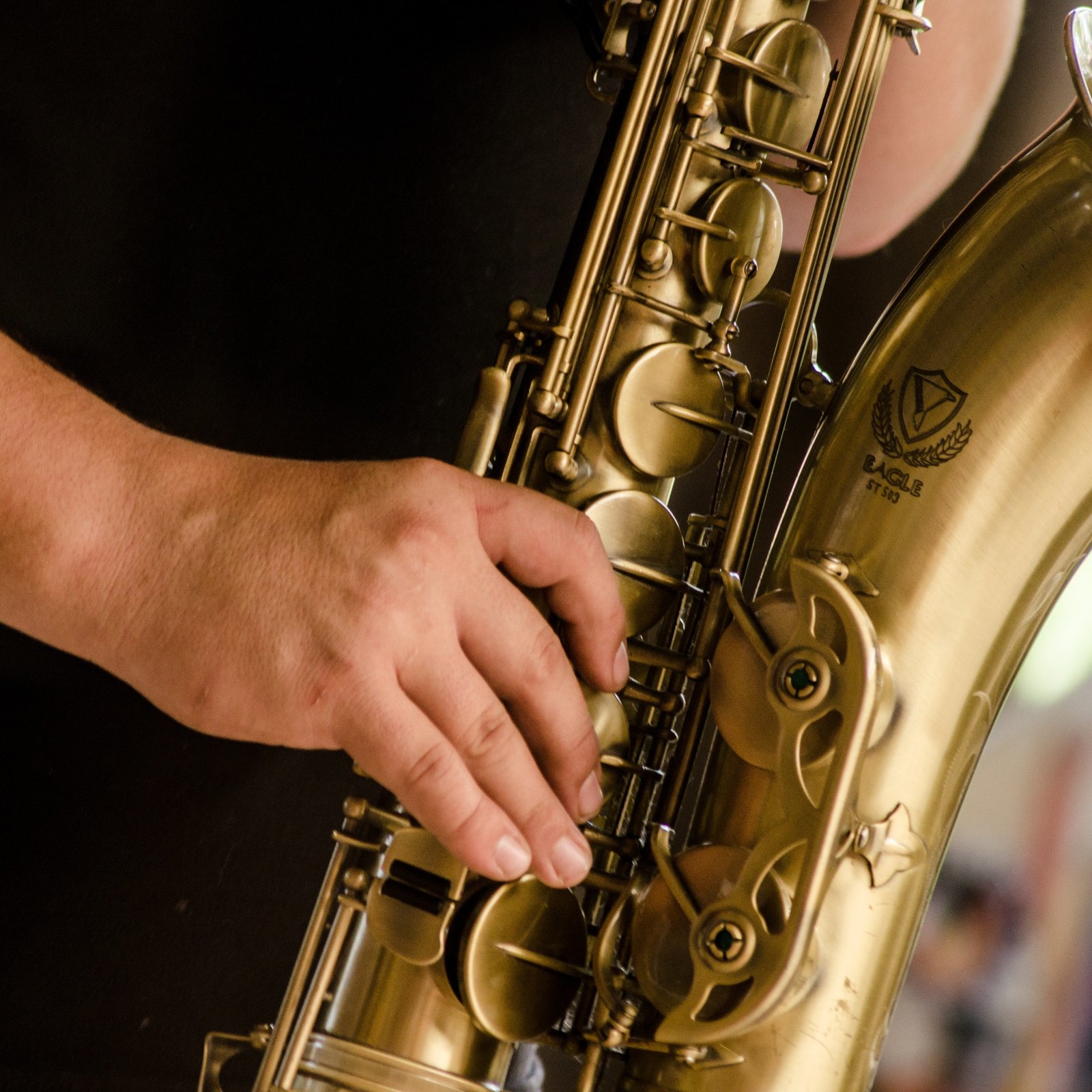 As Chicago style jazz evolved from New Orleans jazz in the 1920s, one of its defining features was the addition of saxophones to the ensemble. The small Chicago ensembles offered more improvisational freedom than did the New Orleans or large band formats, fostering the innovations of saxophonists Jimmy Dorsey (alto), Frankie Trumbauer (c-melody), Bud Freeman (tenor) and Stump Evans (baritone). Dorsey and Trumbauer became important influences on tenor saxophonist Lester Young, who in turn had great influence on later jazz saxophonists. But the greatest influence of the saxophone on jazz was to occur a few years later when alto saxophonist Charlie Parker became an icon of the bebop revolution. The small-group format of bebop and post-bebop jazz ensembles gained ascendancy in the 1940s as musicians used the harmonic and melodic freedom pioneered by Parker, Dizzy Gillespie, Thelonious Monk, and Bud Powell in extended jazz solos. Saxophonists such as John Coltrane, Ornette Coleman, Sam Rivers, and Pharoah Sanders defined the forefront of creative exploration with the avant-garde movement of the 1960s. The saxophone remains prominent in jazz, soul, and funk bands today.
Heather Winters
Heather Winters is a professional oboe, English Horn, and flute player, performing all over the Chicago area in bands, orchestras, churches, and musicals in addition to adjudicating competitions for solos, large, and small ensembles. Mrs. Winters has taught private oboe and bassoon lessons and masterclasses for over 21 years and taught K-8 general music in the Chicago suburbs for over 13 years. Mrs. Winters received her Master's degree in Oboe Performance from Illinois State University and her Bachelor's degree in Music Education from Tennessee Technological University.
Vladimir Dinic
Vladimir Dinic is born in Nis, Republic of Serbia. He started playing clarinet at the age of 7, and in 2018 he completed Master's degree in Clarinet Performing in his country. During his education he played in numerous orchestras and operas for many years and was a regular participant in clarinet competitions in the country. At the age of 14 he became a member of Serbian Youth Philharmonic "Naissus" and it was part of it until for a next couple of years. His biggest achievement is playing in Nis Symphony Orchestra and Nis Opera as a Principal clarinet, bass clarinet and alto saxophone. He is also experienced solo performer with more than 200 solo performs during his education.
Currently, Vladimir Is a Graduate degree student of Dr. Rose Sperrazza at NEIU.
He had a few great clarinet professors during this years and he learned a lot from them and being able to tutor is amazing opportunity to teach younger students everything he learned and also he want to continue his work with students because he was clarinet and saxophone teacher in his country.