Guitar Lessons IN BURR RIDGE
The guitar is a plucked stringed musical instrument that probably originated in Spain early in the 16th century, deriving from the guitarra latina, a late-medieval instrument with a waisted body and four strings. The early guitar was narrower and deeper than the modern guitar, with a less pronounced waist. It was closely related to the vihuela, the guitar-shaped instrument played in Spain in place of the lute.
The guitar originally had four courses of strings - three double, the top course single, that ran from a violin-like pegbox to a tension bridge glued to the soundboard, or belly; the bridge thus sustained the direct pull of the strings. In the belly was a circular sound hole, often ornamented with a carved wooden rose. The 16th-century guitar was tuned C–F–A–D′, the tuning of the centre four courses of the lute and of the vihuela.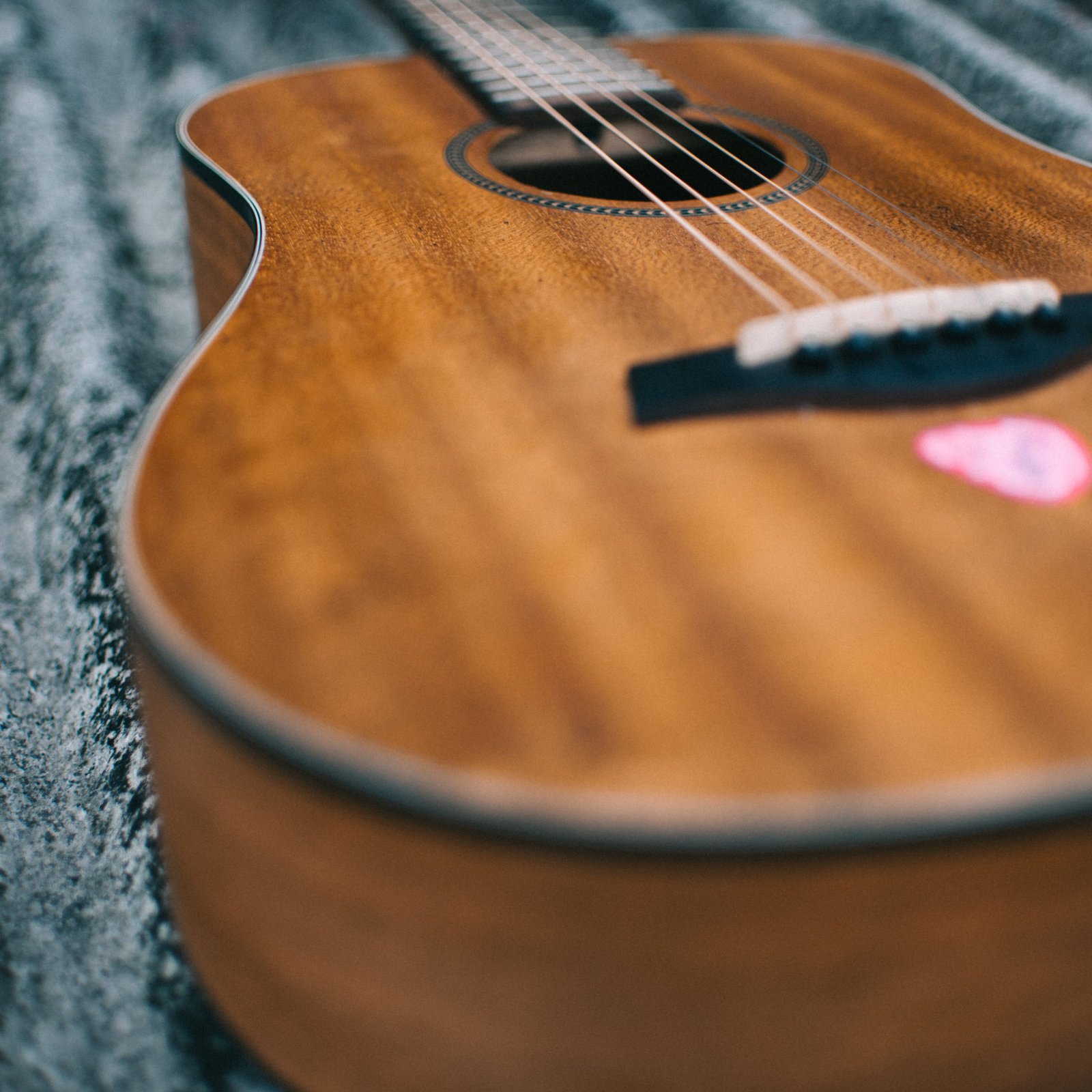 From the 16th to the 19th century several changes occurred in the instrument. A fifth course of strings was added before 1600; by the late 18th century a sixth course was added. Before 1800 the double courses were replaced by single strings tuned E–A–D–G–B–E′, still the standard tuning.
By the early 19th century, guitars looked very close to the six-stringed instruments of today but were smaller in size. In the mid-1800's, Antonio de Torres Jurado, a Spanish musician and luthier, began creating the style of guitar that would give rise to all modern guitars. Though in modern times he doesn't get quite as much credit as he deserves, he is in many ways the grandfather figure in the history of the guitar.
With a broadened body, increased waist curve, thinned belly, and machined head which replaced wooden tuning pegs, his creations became particularly notable thanks to an innovative form of fan bracing and body design, which give classical guitars their distinct voicing and thick, heavy sound. Andres Segovia, another influential Spanish guitarist, took the classic guitar that Torres had created and established it as a concert instrument. He also transcribed early polyphonic music and created complex musical compositions that we now think of as 'classical' guitar music.
Meanwhile, European immigrants carried a steel-stringed version of the reshaped Spanish instrument with them to America, where the history of the guitar really started to take shape—and where the flat top, the archtop, and eventually, the modern electric guitar would be created.
Guitar in the United States is generally associated with folk, jazz, and rock music. Influential rock and blues guitarists include Jimi Hendrix, Robert Johnson, and Jimmy Page.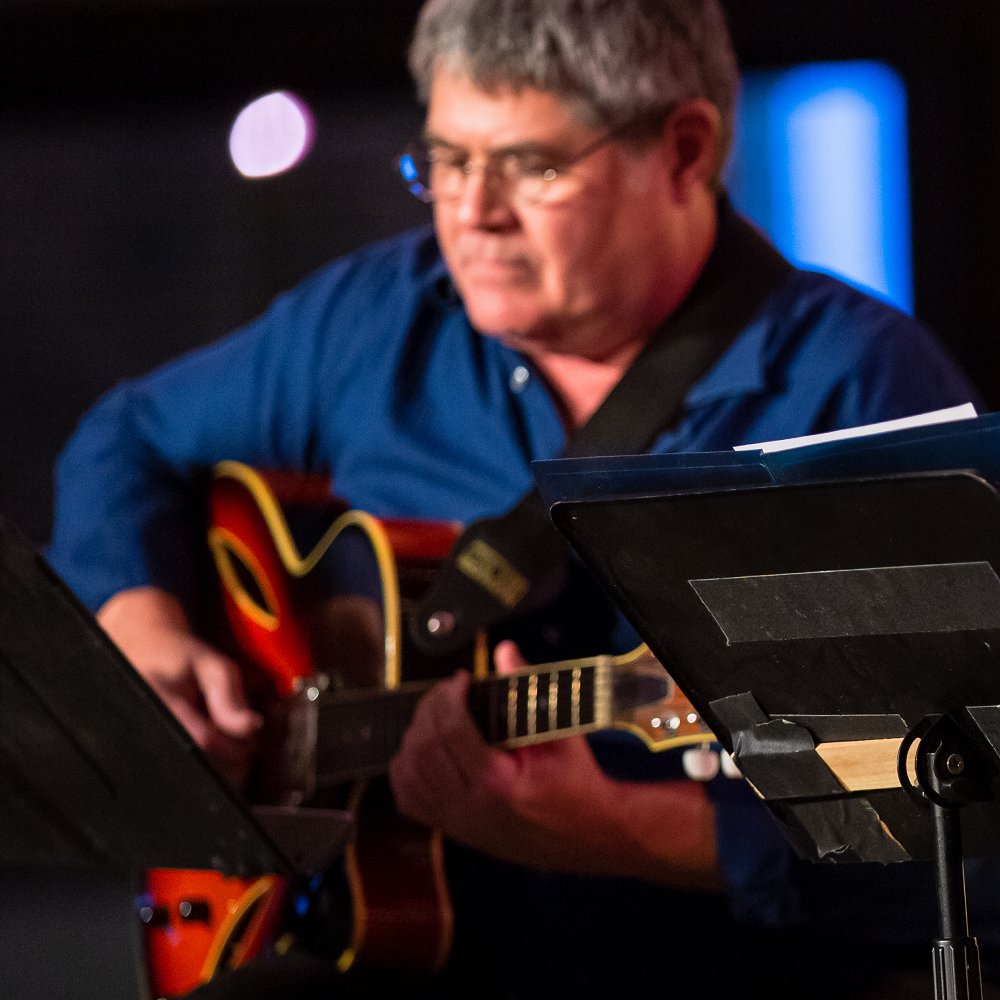 Dr. Timothy W. Burns
Dr. Burns has been studying, playing, and teaching for 30 years in both the private studio and at the college level, including music theory, music history, and ensembles as well as guitar. He developed and initiated the guitar curriculum at Moraine Valley Community College and Visible Music College-Lansing, IL. He is currently on the faculty at Triton College, teaching music classes and directing the Jazz Ensemble Big Band. He has been an adjunct at four different colleges over 25 years, each one presenting a unique and rewarding challenge.
Teaching music performance, composition, theory, aural skills, ear training and history
has been a passion for Dr. Burns. Since the mid 1980's he has studied music theory and music history extensively, with a deep interest in European classical music, American music i.e., Jazz, Blues, Country and Rock as well as many types of world music. Dr. Burns recently developed a History of African American Music class at Triton College. His undergraduate, masters and doctoral degrees have revolved around Jazz history, theory, arranging, composition and performance.
Dr. Burns has taught at the K-8, high school and college level. He has played in and
directed Choral and Jazz Ensembles both large and small at: The American Conservatory of Music, Moraine Valley College, Triton College, DePaul University and University of Illinois at Urbana-Champaign. He studied big band composition with Chip McNeil and Jim Pugh at the University of Illinois.
Dr. Burns has also had a vibrant performance career and has toured the US, Canada, Mexico, Germany, and Austria. He has performed in, composed for and led professional musical ensembles of  many genres including Jazz, Classical,  Broadway, Blues, Latin, Country, Rock, and R&B. He currently leads three ensembles; Acoustic Flight, The Blues Express and S'Bout Time Jazz Quartet. He has performed in pit orchestras for multiple Broadway musicals. He also performed and recorded regularly as guitarist with the Brass Tracks Jazz Orchestra for 8 years.
He approaches the teaching of music theory, aural skills and Jazz composition as a chance to both inform students and hopefully light a spark of curiosity in them to explore all music and the artists who created them.