Guitar Lessons IN BURR RIDGE
The guitar is a plucked stringed musical instrument that probably originated in Spain early in the 16th century, deriving from the guitarra latina, a late-medieval instrument with a waisted body and four strings. The early guitar was narrower and deeper than the modern guitar, with a less pronounced waist. It was closely related to the vihuela, the guitar-shaped instrument played in Spain in place of the lute.
The guitar originally had four courses of strings - three double, the top course single, that ran from a violin-like pegbox to a tension bridge glued to the soundboard, or belly; the bridge thus sustained the direct pull of the strings. In the belly was a circular sound hole, often ornamented with a carved wooden rose. The 16th-century guitar was tuned C–F–A–D′, the tuning of the centre four courses of the lute and of the vihuela.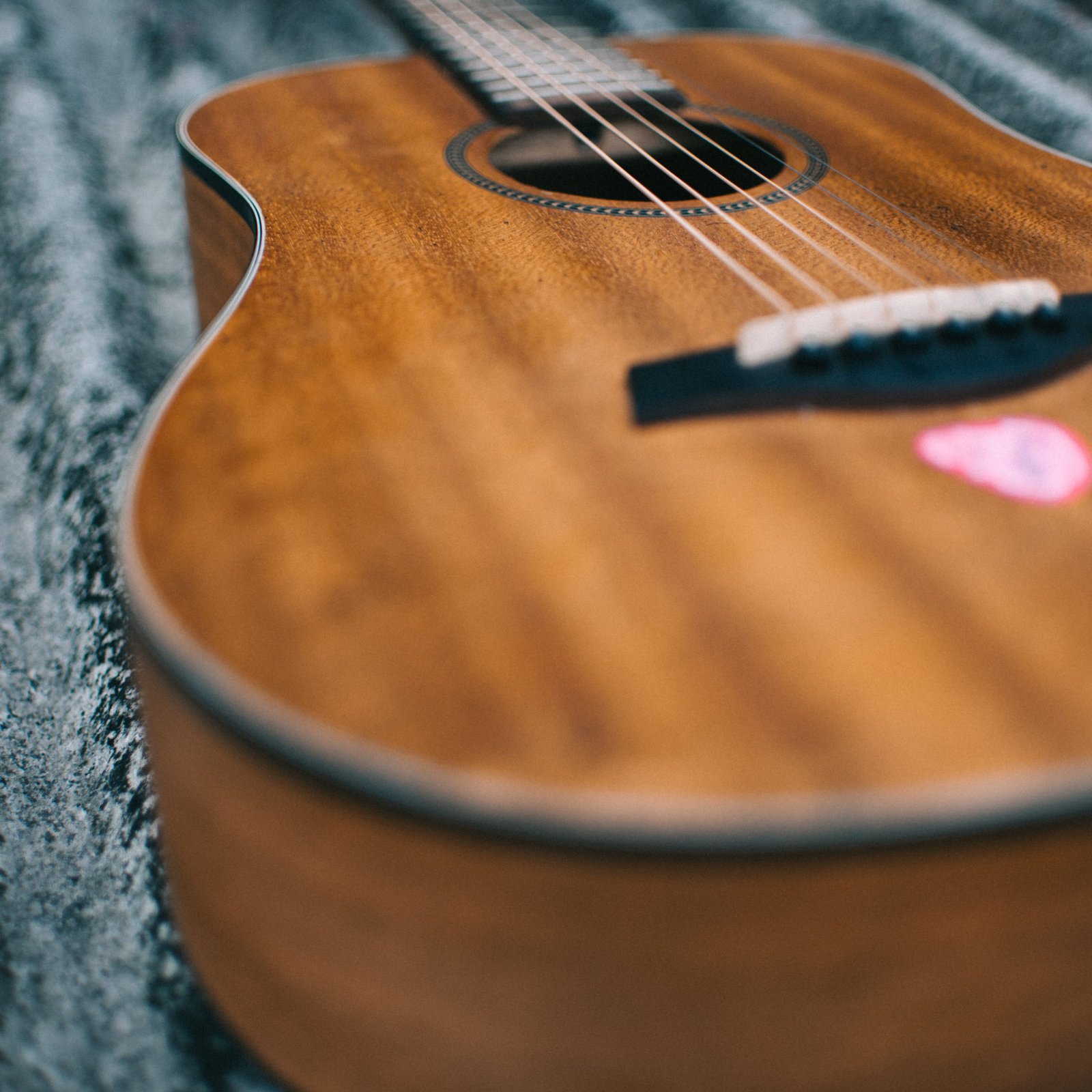 From the 16th to the 19th century several changes occurred in the instrument. A fifth course of strings was added before 1600; by the late 18th century a sixth course was added. Before 1800 the double courses were replaced by single strings tuned E–A–D–G–B–E′, still the standard tuning.
By the early 19th century, guitars looked very close to the six-stringed instruments of today but were smaller in size. In the mid-1800's, Antonio de Torres Jurado, a Spanish musician and luthier, began creating the style of guitar that would give rise to all modern guitars. Though in modern times he doesn't get quite as much credit as he deserves, he is in many ways the grandfather figure in the history of the guitar.
With a broadened body, increased waist curve, thinned belly, and machined head which replaced wooden tuning pegs, his creations became particularly notable thanks to an innovative form of fan bracing and body design, which give classical guitars their distinct voicing and thick, heavy sound. Andres Segovia, another influential Spanish guitarist, took the classic guitar that Torres had created and established it as a concert instrument. He also transcribed early polyphonic music and created complex musical compositions that we now think of as 'classical' guitar music.
Meanwhile, European immigrants carried a steel-stringed version of the reshaped Spanish instrument with them to America, where the history of the guitar really started to take shape—and where the flat top, the archtop, and eventually, the modern electric guitar would be created.
Guitar in the United States is generally associated with folk, jazz, and rock music. Influential rock and blues guitarists include Jimi Hendrix, Robert Johnson, and Jimmy Page.
Alec Feldges
Alec is a passionate and dedicated guitarist, composer, and teacher, who's "depth of musical sensitivity is allied with technical clarity, coupled with warmth and generosity" (Ken Sugita, Violinist French National Orchestra-Lille). A winner of the 2016 MU Emerging Artist Competition, Alec has performed solo concerts all over the world including the U.S., Canada, and Europe. He gave his international debut in 2015 when he was invited to perform and give master-classes as a guest artist at the Zobel Gitarrenschule in Bad Nauheim Germany and his performance at The Benton Club in St. Joseph Missouri was critically acclaimed to be "a highlight of the concert season, [and] a resounding success" (President, Missouri Music Hall of Fame). Alec received his Bachelor in Music from the University of Missouri where he attended as an Evans Scholar and studied under Anthony Glise. He completed his Masters in Guitar Performance from McGill University in Montreal, QC, where he studied with world-renowned guitarist Jerome Ducharme. Additionally, throughout his formal years, Alec has attended and performed in countless master-classes where he took lessons from some of the world's leading guitarists including David Russell, Jason Vieaux, David Leisner, Jorge Morel, and Martha Masters. A dedicated teacher, Alec has accumulated over 10 years of experience both as a school teacher, and a private guitar instructor. Teaching students of all ages and skill levels, Alec is devoted to bringing inspiration to all his students through sharing his knowledge and love of music.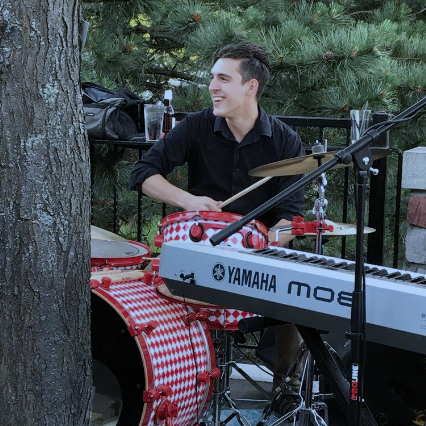 Scott Gryffin
Scott Gryffin is a prominent multi-instrumental music educator and performer in the Chicagoland area. By the age of 19 Scott performed in over 14 states and Canada with various rock and jazz groups. He regularly performs with his cover band "The Axxidentals" and with many other performing groups in the Chicagoland area. Scott received both of his degrees in Music Education and Percussion Performance from Illinois State University. Since then, Scott has spent the past 10 years serving as a public high school teacher where he taught Band, Music Production, Percussion, Guitar, and served in building and teaching the high schools first ever Orchestra program. His primary instruments include: classical percussion, drum-set, guitar, bass, and piano but spends his free time learning new instruments such as cello and violin. He has over 15 years of musical experience as an educator, performer, producer, and writer/arranger.
Call us at 312-838-7087
Write us at info@belcantomusicacademy.com