Violin Lessons IN BURR RIDGE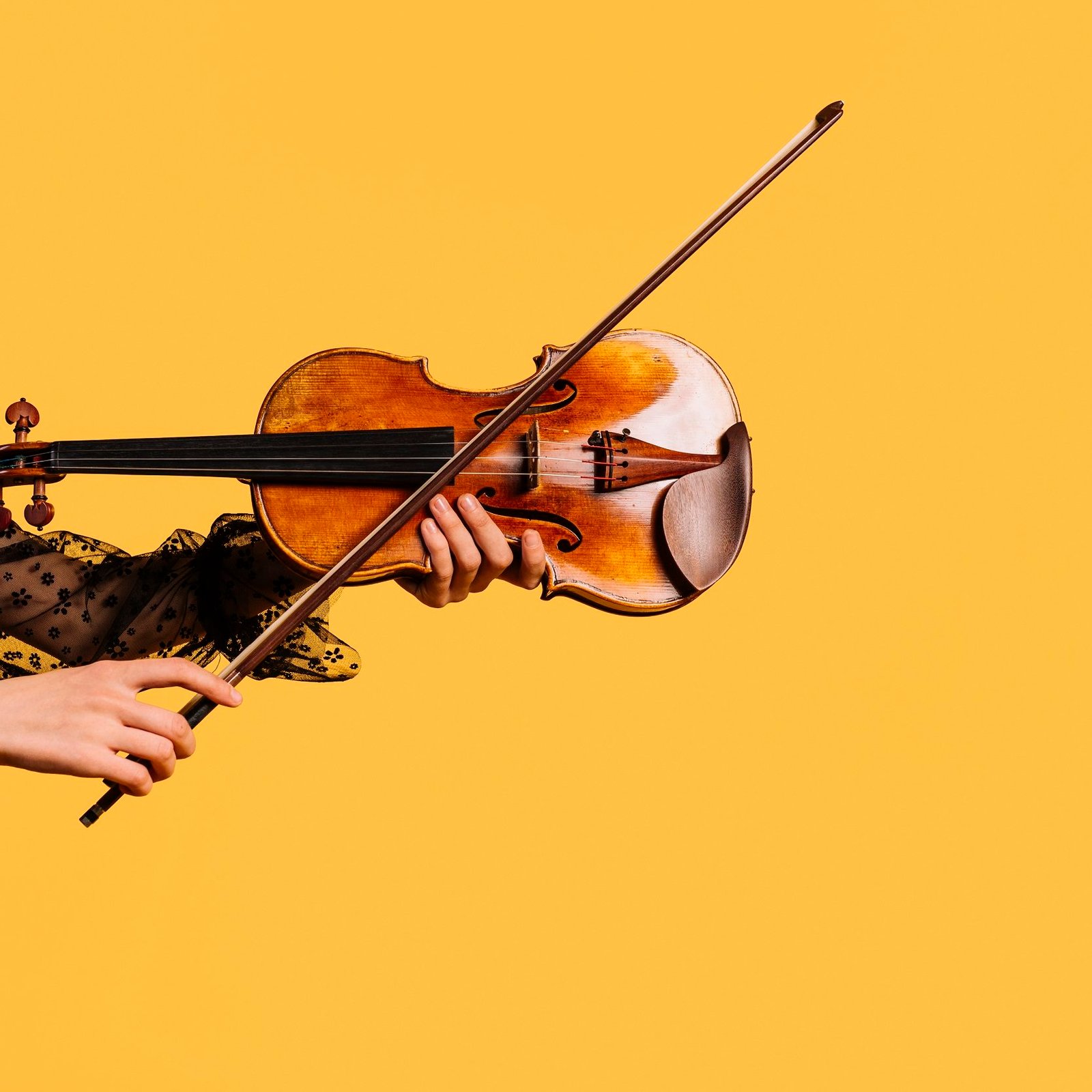 Perhaps the most well-known string instrument in the orchestra, the violin is also considered one of the most expressive. The instrument evolved from a variety of other stringed instruments, including the lira (9th century Europe), the rabab, an Arabian 2-stringed fiddle, and Spain's three-stringed rebec. The French vielle, like the rebec, was usually supported on the chest or under the chin and was widely used by troubadours in the 13th to 15th centuries to accompany singing and dancing. Stringed instruments have a long history in folk music, but the violin became more standardized after it went to court.
Most historians agree that today's violin emerged in the early 16th century in northern Italy, an area which would maintain the violin-making tradition over the coming centuries. Maple and spruce, the two types of wood most favored by violin makers then and since, were readily available in the Lombardy region. The city of Brescia, located at the foot of the Alps, was the earliest to excel in the crafting of violins, but Cremona, home to the world's most famous luthiers, Giuseppe Guarneri, Antonio Stradivari, and the Amati family, became synonymous with the art of violin making.
Around 1786, François Tourte created the modern bow, standardizing its length and weight. The invention of the chin rest around 1820 made the instrument easier to hold and increased its range of play. The neck and fingerboard were both lengthened and tilted in the 19th century, allowing the violinist to play the highest notes, and the bass bar was made heavier to produce a bigger, more brilliant sound.
Many composers have written for the violin, and it is an instrument that appears in nearly all forms of Western music. Some of the most well-known classical violinists today include Joshua Bell, Sarah Chang, Itzhak Perlman, and Hilary Hahn.
Emily Yin
Emily Yin graduated from Indiana University with a Bachelor of Music in Violin Performance (2020) as a Founders Scholar, National Merit Scholar, and recipient of the Premier Young Artist Award. She will be entering a Master of Music in Violin Performance at University of Illinois in August, as a Creative and Performing Arts Fellowship student. She has an abiding interest in violin pedagogy, having earned a Music Education minor and gained experience teaching for Indiana University's String Academy, the Fairview Elementary School Violin Project, and Aspen Music Festival Passes and Lessons Scholarship Program. As a performer, she has orchestrally collaborated with Joshua Bell and Norman Krieger at Indiana University, toured with IU Concert Orchestra to Indianapolis, IN, premiered new works for composition students, and performed in the Aspen Music Festival as a scholarship student. Emily studies with Prof. Nelson Lee at Univ. of Illinois, and previously studied with Prof. Grigory Kalinovsky at Indiana University. She has participated in masterclass with Robert Chen, Bing Wang, and Vadim Gluzman.
From Emily: Hello, I am excited to work with you and learn from each other! I use a blend of Suzuki and traditional pedagogy and repertoire, as adapted from Prof. Mimi Zweig at Indiana University, and attentively sequence student progress. For intermediate students, I emphasize that they take an active role in their learning and track their practice goals. I also encourage students to explore pieces and genres outside of classical music/Common Practice Period, as the violin is a very versatile instrument! For all students, I balance this with exploring music with fun and confidence, as enjoyment should be the ultimate goal.