Violin Lessons IN BURR RIDGE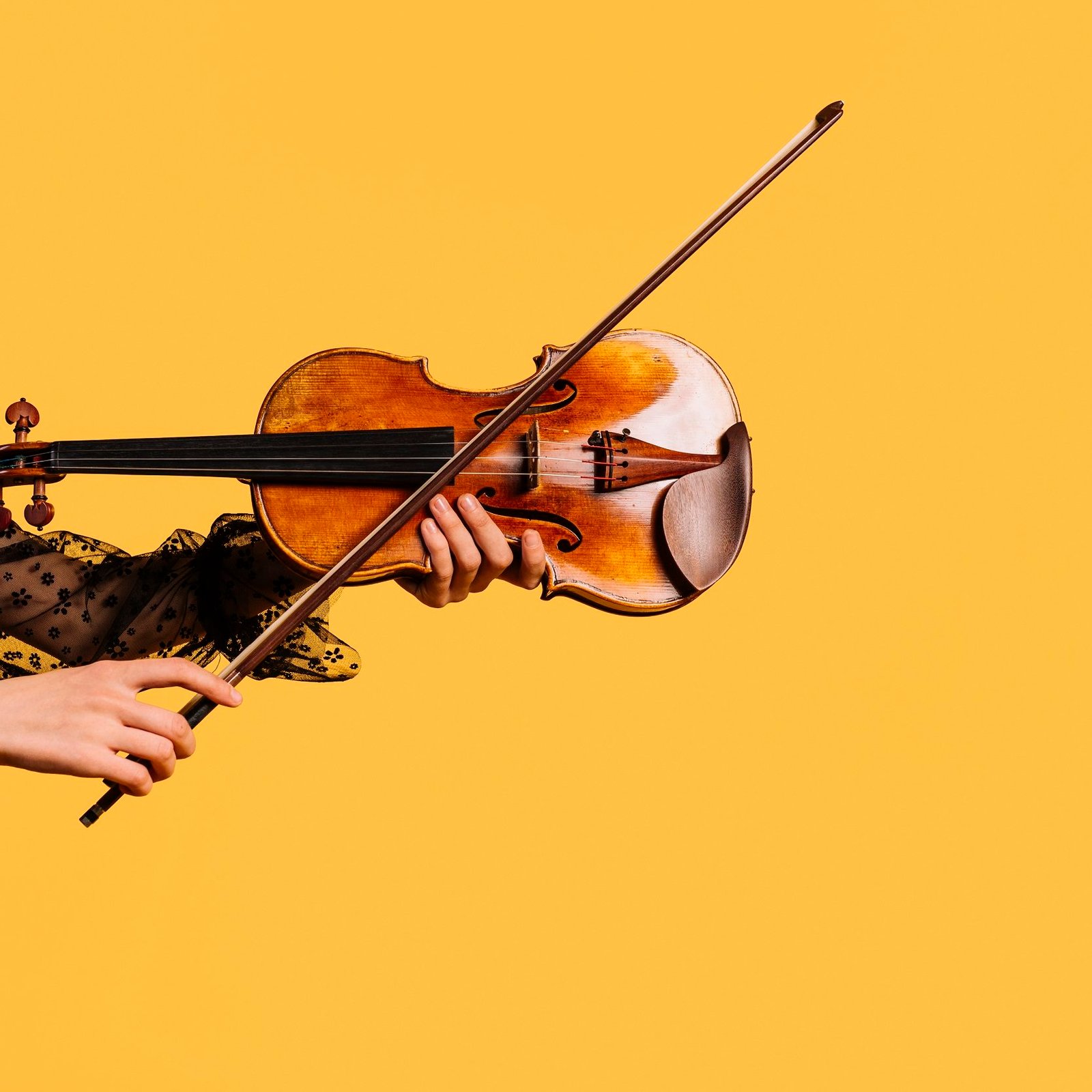 Perhaps the most well-known string instrument in the orchestra, the violin is also considered one of the most expressive. The instrument evolved from a variety of other stringed instruments, including the lira (9th century Europe), the rabab, an Arabian 2-stringed fiddle, and Spain's three-stringed rebec. The French vielle, like the rebec, was usually supported on the chest or under the chin and was widely used by troubadours in the 13th to 15th centuries to accompany singing and dancing. Stringed instruments have a long history in folk music, but the violin became more standardized after it went to court.
Most historians agree that today's violin emerged in the early 16th century in northern Italy, an area which would maintain the violin-making tradition over the coming centuries. Maple and spruce, the two types of wood most favored by violin makers then and since, were readily available in the Lombardy region. The city of Brescia, located at the foot of the Alps, was the earliest to excel in the crafting of violins, but Cremona, home to the world's most famous luthiers, Giuseppe Guarneri, Antonio Stradivari, and the Amati family, became synonymous with the art of violin making.
Around 1786, François Tourte created the modern bow, standardizing its length and weight. The invention of the chin rest around 1820 made the instrument easier to hold and increased its range of play. The neck and fingerboard were both lengthened and tilted in the 19th century, allowing the violinist to play the highest notes, and the bass bar was made heavier to produce a bigger, more brilliant sound.
Many composers have written for the violin, and it is an instrument that appears in nearly all forms of Western music. Some of the most well-known classical violinists today include Joshua Bell, Sarah Chang, Itzhak Perlman, and Hilary Hahn.
Farid Ishkinyaev​
Russian-born Farid Ishkinyaev started his music education at age six. Before he came to the USA, he studied at the Academic Music College of the Moscow State Conservatory with Professor Elena Demidenko. He received a bachelor's degree in Music Performance (2016) from the Manhattan School of Music. He also received a master's degree at DePaul University, Chicago, where he studied with Olga Kaler.
Ishkinyaev performed with the renowned Russian violinist Dmitry Kogan and the
Ulyanovsk State Symphony Orchestra. He received the President Award for
cultural achievement in Russia (2008). He has performed as an orchestral
musician with the Manhattan Symphonie Orchestra (2012-2016), the Bergen
Philharmonic Orchestra (2013), and the Philadelphia Virtuosi Chamber Orchestra
(2015). He had the opportunity to play with esteemed musicians such as Mikhail
Kopelman and Emanuel Borok.